Electrical connectors with monoblock rings
Monobloc collectors, engineered by stamping bronze rings with fiberglass or bi-component resin: a high quality and very reliable product at a competitive price. Various ring and hole sizes are available, according to the application. For these collectors, only top quality materials are used, and the tolerance of the holes, a key parameter for the insertion of the collector into the machinery, is guaranteed by a lab with certified measurement instruments.
Below you will find some examples: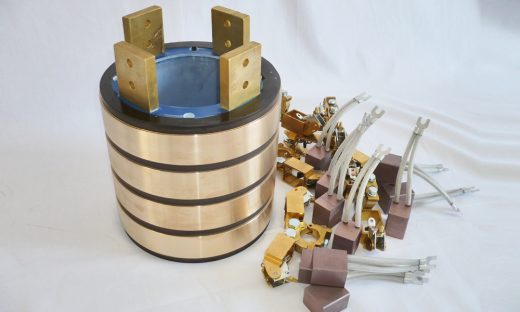 Example of Monobloc Distributor with n.4 rings 250mm diameter 1000A, output on brass plate, 130mm hole.
Type of Application: welding machine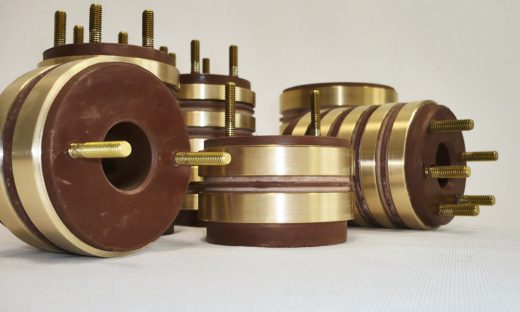 Example of Monobloc Distributors with different diameters (70mm, 90mm), through hole, output on pins.
Type of Application: textile machineries, Rides, Packaging machines, etc.